Get Involved. Make a difference. Be a volunteer.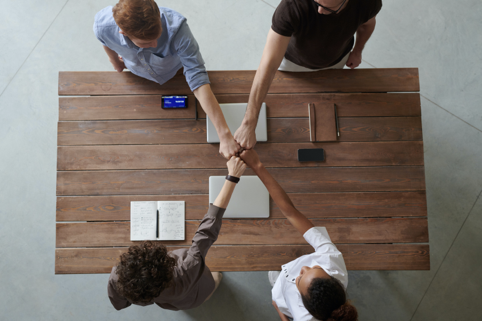 Volunteers - our greatest driver
PMI Finland is an organization entirely dependent on volunteers! We conduct exciting and educational activities in Finland every year. Without our volunteers this would be impossible. As a volunteer, you contribute with your time, your skills and your networking. In exchange, you become part of the development of project competence in Finland, build your professional network, develop your professional skills and personal skills, and earn PDUs. To volunteer for our chapter it is currently not required to be member of the Chapter, but in case of multiple persons apply for the opportunity, the selection will prioritize the Chapter members.
Volunteering opportunities will be sent to our chapter members via our distribution email list, preferably, and/or added to PMI Volunteering page.
Several ways to get involved as a volunteer
Are you extra passionate about learning, HR or marketing? As a volunteer in PMI Finland, you get the opportunity to lead a topic that you are passionate about, contribute to our project network and develop your leadership.
Marketing & Communication: 

develop and maintain the PMI Finland brand and profile

Professional Development

: support and promote professional development of project management, support and promote the application and implementation of PMI standards

Certification

: increase recognition and knowledge about PMI certifications in Finland

Membership Management

: support and promote memberships and proactively develop membership value

Volunteer leadership

: support and promote volunteers, and proactively develop volunteer value

Workshops, Seminars, and Conference

: contribute in arranging workshops, seminars, and conference covering aspects of project management

IT

: develop and maintain the PMI Finland website and IT management
Benefits of volunteering in PMI Finland
Develop your career and make you a better project manager. By networking and connecting with other professionals, you will further develop in your role at work and become more attractive in the labour market
Share and contribute through your knowledge and your experience in project management in its broad sense
Enhance your leadership skills
Possibility to get involved with PMI network both nationally and / or internationally
Try out new roles not required of you in working life
Earn PDUs (be familiarized with PMI rules in PMI website)
Do you think that project management will be an increasingly integrated and central part of multiple organizations in the future? Then you are in the right place. Join in and influence the project work of the future!